Share a Review
Certified Transmission
569 North Mo Hwy. 291, Liberty, MO
Driving Directions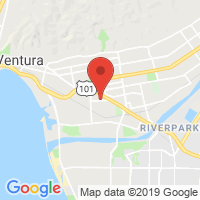 Weekdays:
7:30 AM to 6 PM
Closed Weekends
TESTIMONIALS
I have ALL wonderful things to say about this transmission shop.
Diana DeCourcy
Pleasant Valley MO
It is great to find real integrity and great mechanical service.
Bob Ingle
Excelsior Springs MO
Everything was a smooth process and I did not feel like they were trying to pressure me to do unnecessary work. I would recommend this shop to anyone with transmission or transfer case issues.
I cannot say enough about how well I was treated at Certified Transmission in Liberty.
Arlie Arnold
Excelsior Springs MO
I have strongly recommended Certified Transmission to family and friends. I will not hesitate to have any future transmission work done by the Certified Transmission staff.
Alan Cummings
Kansas City MO
Certified Transmission is a vendor that you can count on to provide a great product, clear communication and great service.
WOW! My transmission is working perfectly so far, I'd recommend Certified Transmission to anyone needing the services they offer.
Great service. On time as promised.
Christy Dienstbier
Overland Park KS
Very impressive customer service!
Sheldon Linhart
Excelsior Springs MO
Joe kept me up to date on how the repairs were going, and finished the job in a short amount of time.
Mark Northrup
Springfield NE